Our Services
We offer End-To-End Services in Electronics which includes but not limited to Electro-Mechanical Assembly, Mechanical Assembly, PCB design and manufacturing, Full test and inspection including burn-in Component Procurement, Design and product improvement assistance, New product design and development, Assembling Services, Testing, Box Assemblies, Import Substitutes / Indigenization, with fast turn-around times.
Training for Graduates and Undergraduates in the field of PCB Designing, Assembly, SMT Pick and Place programming, Testing.
Electronic Custom-built Products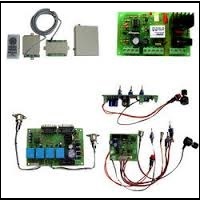 We undertake Design, Development & Manufacture of Electronic custom-built products.
Test & Measuring, Analytical Instruments
Industrial Automation
Process Control Equipment
Test Jigs
Equipment as required by the customer
Instruments / Systems / PCB Modules
Large Digital Displays
Power electronic Instruments / Modules