Our Services
We offer End-To-End Services in Electronics which includes but not limited to Electro-Mechanical Assembly, Mechanical Assembly, PCB design and manufacturing, Full test and inspection including burn-in Component Procurement, Design and product improvement assistance, New product design and development, Assembling Services, Testing, Box Assemblies, Import Substitutes / Indigenization, with fast turn-around times.
Training for Graduates and Undergraduates in the field of PCB Designing, Assembly, SMT Pick and Place programming, Testing.
Repair, Servicing & Reverse Engineering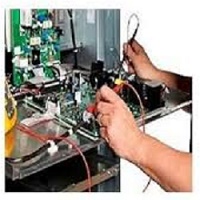 We undertake repair, service, reverse engineering of electronic modules.
Indegenization / Reverse Engineering
Reverse Engineering of electronic modules.
PCB Cloning
Import Substitute of Electronic Modules.
Repair / Service of Electronic Modules.
Visual Inspection of the equipment.
Replacement of faulty or damaged parts and components.